COACHING NETWORKRADIO
Tune in to your frequency
"I kicked off my Friday in the most amazing way with Nemo's Coaching Radio Show - I was buzzing all day! Good conversation, inspiration, and positive direction for action. Can't wait for next week."
"A wonderfully inspiring way to start a Friday morning and some fabulous music thrown in. Thank you Nemo Shaw, PCC "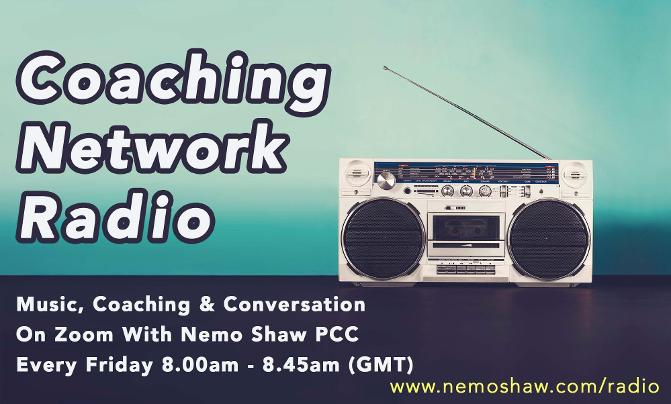 Coaching Network Radio is my free weekly drop in session with music, coaching and conversation.
It takes place online in my zoom room. Usually I start with some music and a check in, followed by an opportunity for some coaching. There may be some group discussion or interactivity,and then we finish with reflections, commitments and more music.
To create a safe space I have set this up as a members group. Anyone can join as long as you are willing to maintain confidentiality. Simply complete the form and I'll send you the details. I look forward to seeing you there!